En este corto texto, el historiador Thomas Blake Earle analiza los vínculos entre el imperialismo estadounidense y la expansión y desarrollo del surf hasta convertirse, justo este año, en deporte olímpico.  El Dr. Blake es profesor asistente en la Universidad de Texas A&M, Galveston, y coeditor de Atlantic Environments and the American South.
---
Siglos de imperialismo estadounidense hicieron del surf un deporte olímpico
Thomas Blake Earle
The Washington Post   25 de julio de 2021
Por primera vez, el surf será un deporte olímpico. A partir del domingo, 40 surfistas de 17 naciones montarán las olas en la playa de Shidashita como parte de los Juegos de Tokio. Mientras que las potencias tradicionales del surf como Estados Unidos, Australia y Sudáfrica están bien representadas entre los competidores, países como Marruecos, Perú y Alemania también han enviado surfistas.
El surf puede ser emocionante de ver. Pero el deporte ha ganado una presencia global no sólo debido a los placeres de la conducción de olas.
El surf se convirtió en un deporte global debido al ejercicio del poder estadounidense en el escenario mundial. Desde misioneros del siglo 19 hasta guerreros fríos del siglo 20, los estadounidenses han utilizado el surf para lograr los objetivos diplomáticos de la nación. El hecho de que el surf solo ahora se una a las filas de los eventos olímpicos desmiente la historia internacional de siglos del deporte.
Cuando una expedición dirigida por el capitán británico James Cook llegó a Hawái a finales del siglo 18, sus miembros quedaron asombrados por los jinetes hawaianos. Para entonces, la gente polinesia había practicado la equitación de olas de alguna forma durante milenios. Después de ver el espectáculo acuático, un cirujano a bordo del barco de Cook, el Resolution, escribió que "no podía evitar concluir que este hombre sintió el placer más supremo mientras era conducido tan rápido y tan suavemente por el mar". Dentro de unas pocas décadas, sin embargo, los misioneros estadounidenses que llegaban a Hawái verían este "placer supremo" como un impedimento para su impulso de cristianizar el mundo.
Los misioneros constituyeron uno de los grupos más grandes de estadounidenses que viajaron al extranjero en el siglo 19. Los misioneros protestantes se establecieron en África, Asia y las islas del Pacífico para difundir el cristianismo junto con el poder y la influencia estadounidenses. A menudo, los misioneros sirvieron como precursores de la penetración económica y política estadounidense.
Los misioneros estadounidenses llegaron por primera vez a las islas hawaianas en la década de 1820. Buscaban imponer su moralidad y valores mientras erradicaban las prácticas consideradas pecaminosas y licenciosas. Los misioneros ayudaron a aprobar leyes que prohibían el baile de hula y desalentaba el uso de leis. Si bien el surf seguía siendo legal, las prácticas asociadas con el deporte, incluida la desnudez y los juegos de azar, no lo eran. Como concluyó el historiador del surf Matt Warshaw, "quita el sexo y las apuestas y, de repente, todo era mucho menos atractivo".
El énfasis misionero en la ética calvinista de trabajo duro y  empresa, dejó poco tiempo para el surf. El misionero Hiram Bingham señaló esta relación: "El declive y la interrupción del uso de la tabla de surf, a medida que avanza la civilización, puede explicarse por el aumento de la modestia, la industria y la religión".
A comienzos del siglo 20, sin embargo, algunos estadounidenses comenzaron a ver el surf no como una actividad pecaminosa a ser restringido, sino una herramienta para extender el poder estadounidense en el Pacífico. Durante la segunda mitad del siglo 19, Hawái se convirtió en un destino para la inversión estadounidense en la floreciente industria azucarera de la isla. Aunque aparentemente una monarquía bajo el control de líderes nativos, Hawái quedó bajo el control indirecto de ejecutivos de negocios estadounidenses, muchos de los cuales eran hijos de misioneros. Este grupo de poderosos estadounidenses orquestó un golpe de Estado con la ayuda de los marines y presionó para la anexión a los Estados Unidos en 1898.
Algunos ciudadanos blancos de Hawái, principalmente Alexander Hume Ford, se volcaron al surf para asegurar Hawái como un puesto avanzado del imperio estadounidense. Como argumenta el historiador Scott Laderman, "cuando [Ford] encontró el surf y la emoción incomparable que representaba, Ford encontró un señuelo para atraer inmigrantes blancos a Hawai'i"  para fortalecer el dominio imperial de Estados Unidos.
Para atraer a sus compatriotas blancos americanos a las islas, Ford publicó docenas de artículos ensalzando el placer y el valor del surf. En la revista Collier's, por ejemplo, observó que "hay una emoción como ninguna otra en todo el mundo mientras te paras sobre la cresta [de una ola]". Ford se convirtió en uno de los impulsores más prominentes del deporte, enseñando a Jack London a surfear y fundando el selecto Outrigger Canoe Club en Honolulu. Todo esto se hizo no sólo en la búsqueda del placer, sino para mejorar el poder estadounidense en el extranjero.
A medida que Ford promovía el surf a los estadounidenses blancos, los nativos hawaianos llevaron el deporte directamente a las audiencias internacionales. George Freeth viajó a California para realizar demostraciones de surf para audiencias de San Francisco a San Diego como parte del plan de Ford de usar el surf para vender Hawái. Durante la primera mitad del siglo 20, el surfista más famoso del mundo fue Duke Kahanamoku, quien promovió el desarrollo del surf en Australia y Nueva Zelanda después de una gira de exhibición en 1914 y 1915. También un consumado nadador, Kahanamoku representó a los Estados Unidos en los Juegos Olímpicos de 1912 en Estocolmo, los Juegos Olímpicos de Amberes 1920, los Juegos Olímpicos de 1924 en París y los Juegos Olímpicos de 1932 en Los Ángeles, sumando cinco medallas en total.
La Segunda Guerra Mundial y la posterior Guerra Fría cambiaron drásticamente la posición de los Estados Unidos en el mundo. A medida que el ejército estadounidense se abanicaba en todo el mundo durante las décadas de 1940 y 1950 para luchar en la guerra y, como Washington lo veía, defender la paz, trajeron el surf con ellos. El surf y la participación militar de Estados Unidos fueron de la mano, llevando la equitación de olas a lugares como Japón, Vietnam y América Central.
Los turistas estadounidenses, también, hicieron mucho para llevar el surf al mundo en general a través de los viajes. De Francia a Perú, de Sudáfrica a Indonesia, los surfistas difundieron lo que se estaba alimentando. Los surfistas viajeros también participaron en el tipo de diplomacia a pequeña escala, de persona a persona, que se convirtió en una parte central del uso del poder blando por parte de Estados Unidos para ganar corazones y mentes durante la Guerra Fría.
Ilustrativo del lugar del surf en el arsenal de poder blando de la Guerra Fría de Estados Unidos fue el documental de viajes de surf de 1966 "The Endless Summer". Dirigida por Bruce Brown, la película siguió a dos adolescentes blancos all-American del sur de California mientras perseguían las olas desde Ghana hasta Sudáfrica y Tahití. El Departamento de Estado incluso planeó proyectar la película en el Festival de Cine de Moscú en 1967 para, como argumenta Laderman, ilustrar "el estilo de vida placentero prometido por el sistema capitalista que hizo posible tal ocio … [y] pintó un retrato de los Estados Unidos como una potencia benevolente y comprensiva".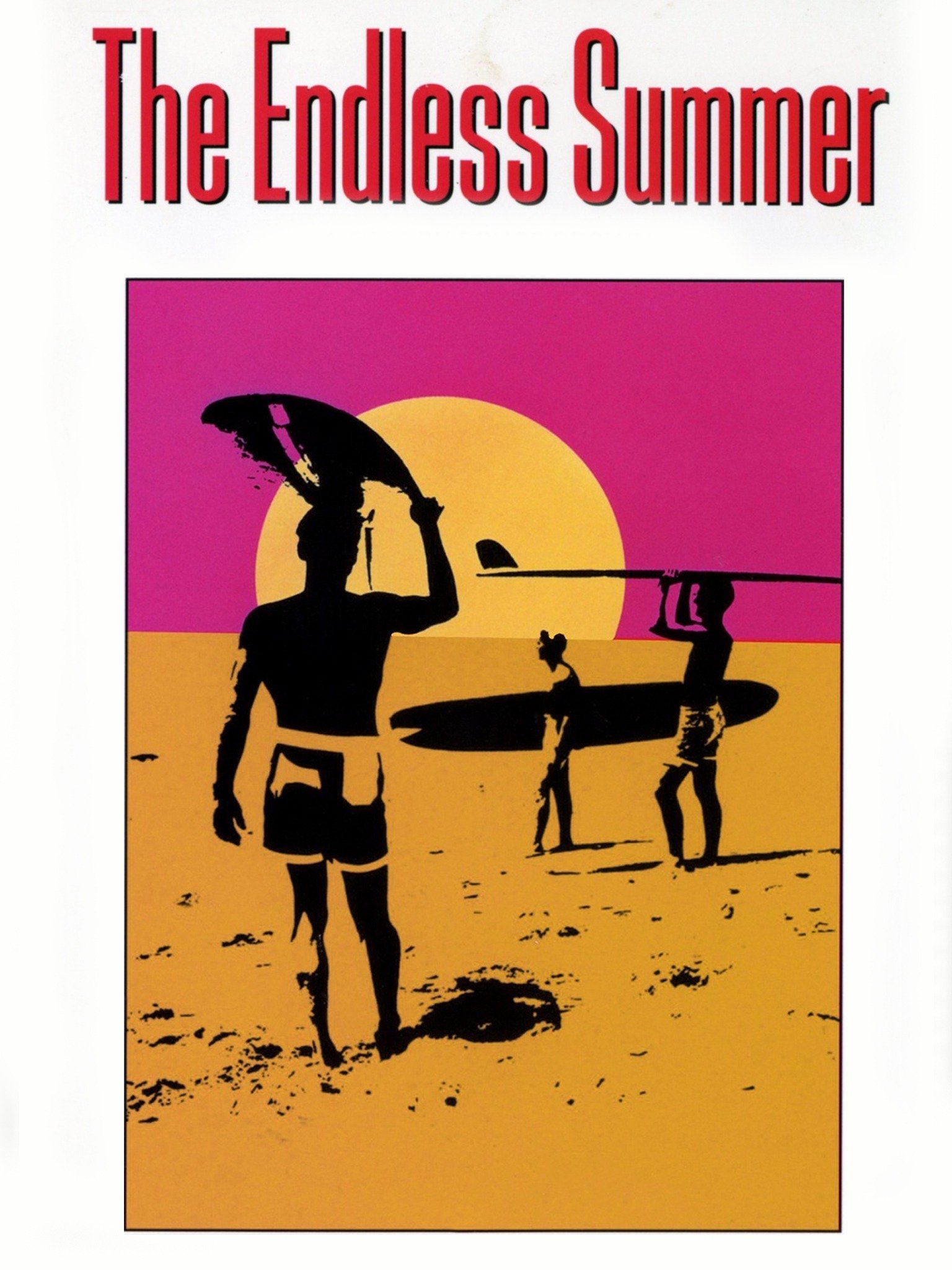 El poder blando estadounidense volvió a estar en exhibición en la Exposición Universal de Japón en Osaka en 1970. Los organizadores del pabellón estadounidense en la exposición trataron el evento como una competencia de facto con la Unión Soviética. Recurrieron al surf para mostrar lo mejor de los Estados Unidos. Más allá de las exhibiciones de naves espaciales y una roca lunar, los exhibicionistas estadounidenses presentaron 13 tablas hechas en Estados Unidos e imágenes de surfistas donadas por Bruce Brown. Tras la conclusión de la exposición, un club de surf japonés compró con entusiasmo 10 de las tablas para seguir difundiendo el deporte en ese país.
Unos 50 años después, el surf volverá a formar parte de una competición internacional en Japón. Los eventos deportivos internacionales a menudo se promocionan como unificadores del mundo. Pero los Juegos Olímpicos también muestran desigualdades internacionales. Y el movimiento olímpico ha enfrentado críticas por corrupción, escándalos y el respaldo tácito de gobiernos que violan regularmente los derechos humanos de sus ciudadanos.
La historia del surf muestra de manera similar que el deporte está incrustado en una historia de imperialismo. El surf, al igual que los Juegos Olímpicos en sí, no existiría como lo hace independientemente de cómo las naciones utilizan el deporte como una herramienta de las relaciones internacionales. Los estadounidenses trajeron el surf al mundo, haciéndolo de una manera que apuntaló el poder estadounidense en todo el mundo, y aunque podemos maravillarnos con los atletas que montan olas en los Juegos, esta historia también estará en exhibición.
Traducido por Norberto Barreto Velázquez